Why CA Foundation Online Classes from Agrawal Classes?
A successful institution like Agrawal classes can only run smoothly after careful planning and strategy execution. The founders, professors Ritesh Agrawal and professor Anagha Agrawal, are extremely driven to attain progressive goals, which inspires their employees to deliver engaging lessons in order to provide best out of best CA Foundation online classes at Agrawal classes, Pune. 
Your success could be hampered by poor time management and inappropriate guidance. We offer CA Foundation Google Drive classes in India at any time and from any location. Therefore, be sure not to miss this chance to gain knowledge from the best teachers in the field of CA.  
You can finish your syllabus and comprehend your CA Foundation Exam pattern by enrolling in CA Foundation online classes from Agarwal classes for the CA Foundation exam. Absence of distance, time, and place Boundations: You don't have to stress about being late for class, which is another fantastic advantage of taking CA Foundation online classes from Agrawal classes. 
CA Foundation Faculties
Best CA Foundation Online Classes in India
Our CA Foundation online classes in Pune Our students will be taught by qualified instructors in Pune, and their creative teaching strategies will make it easier for them to comprehend the ideas. As stated in our tagline, "Professional Makes Future Professional is redefined," we educate our students not only for exams but also for their entire career in life, which they will encounter in the real world.
Are you interested in learning more about the CA Foundation online classes  registration process, requirements, and syllabus? You've come to the correct place because we'll tell you everything there is to know about the CA Foundation online Classes in Pune in 2023.
The professional organisations that deal with practically every aspect of finance, such as taxation, auditing, and business economics, are called chartered accounting bodies. The role of a chartered accountant has grown more demanding and difficult in the contemporary environment as a result of the effects of the GST, demonetization, and numerous other regulation acts applied to the common man.
The ICAI has established a 4-week integrated information technology and soft skill course to integrate classroom instruction with real-world experience. Candidates in this course learn how to use technology and hone their communication skills to support "Advice and Consultancy" services provided to locals.
Finding the Best CA Foundation online Classes in India is something that many of you are curious about. The good news is that you've found us. All around the nation, students are familiar with us. Additionally, we have a proven track record of success when it comes to serving as your ideal tutor for acing tests. You may unwind and count on our knowledgeable professors to assist you in getting the best grade possible. Your course is available from us in a number of formats. You can choose from the following:
We guarantee you the best education regardless of your choice. We simply ask that you be sincere about studying. You will be the most qualified candidate to pass the test if you combine these two factors. We are therefore undoubtedly the best CA foundation online classes to help you accomplish your goals.
CA Foundation Demo Lectures
Best CA Foundation Online Classes in India
CA Foundation Course Eligibility
There are a few requirements to satisfy before enrolling in CA Foundation. Examine the following points or the same:
    You must have passed the 12th examination or an equivalent course recognized by the board.
    If you are a student in the commerce sector, you must have a minimum score of 50% in your 12th grade.
    If you are coming from another field, you must have a minimum of 60% in your 12th grade.
    CA Foundation does not have an age limit for enrollment.
Paper 1: Principles and Practice of Accounting
Paper 2: Business Laws and Business Correspondence and Reporting
Section I -Business Laws
Section II -Business Correspondence and Reporting
Paper 3: Business Mathematics and Logical Reasoning and Statistics
Section I -Business Mathematics
Section II -Logical Reasoning
Section III -Statistics
Paper 4: Business Economics and Business and Commercial Knowledge
Section I – Business Economics
Section II – Business and Commercial Knowledge
Basic details about the CA Foundation exam paper pattern 2023 are given below:
There are four papers in the CA Foundation examination.
Paper 1 and Paper 2 are subjective types
Paper 3 and Paper 4 are objective types
CA foundation exam is for 400 marks and each paper is for 100 marks.
Negative marking is applicable to objective papers. Any wrong answer will deduct one-fourth mark from the paper
The exam is conducted offline
The medium of the exam is either English or Hindi except for Section (b) of paper 2 which will compulsorily be taken in English language only.
To pass the CA Foundation examinations, students must obtain a minimum passing mark of 40% in each paper and a total of 50% for all topics. Furthermore, candidates must acquire an overall score of at least 200 in order to pass the CA Foundation tests.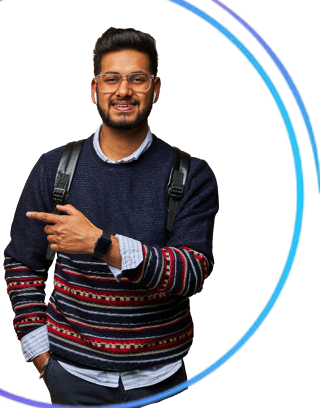 Students Google Reviews
Best CA Foundation Online Coaching Classes in India
The best class for CA,CS,CMA out there,currently I'm preparing for CSEET here and the faculty is very skilled,experienced,highly educated and friendly too. I highly recommend this class for someone who wants to become a professional.
Best CA,CS,CMA classes in Pune. Faculty is well educated.
I am studying in Agarwal classes for CSEET course. All the faculty is excellent and friendly. Best classes for commerce courses like CA, CS, CMA. My confidence and hope for becoming a CS has increased after joining Agarwal classes.
It's the best Acdmey for Commerc as well as for CA.. Cool place atmosphere. It's prefect CA Cs cma classes
Best coaching for CA aspirants.not just best in pune but also in india.
After taking admission in CA foundation in Agarwal classes I thought that I should also suggest my friends to take admission in Agarwal classes. Best class
amazing teachers!! i loved the environment here, I'm currently doing CA foundation with Agrawal classes.. personal attention given to all students, hw is regularly checked, topic wise n weekly tests... comfortable classroom. friendly office staff... books, charts are best content wise.. highly recommended!
Anushka Havnur
2023-05-05
Very attentive professors, even during online classes. Awesome experience to be a student of Agarwal classes.
Richa Coutinho
2023-05-05
Experience so far has been good. The faculty are always helpful and encouraging.
Ashwini Kemble
2023-05-05
I have been attending maths & account class was nice experience learn also score good marks The faculty really put good effort to understand basic concepts is really helped me I also suggested one of friend to join Agrawal classes after few days he shared his experience is was good his all basics were clear by faculty in proper understandable way..
Our Key Features

Frequently Asks Question's