CA Final Classes in Pune

Join Our Best CA Final Coaching Classes in Pune

CA Final Coaching Classes for Nov 2023/ May 2024 Attempts!
The program's apex in chartered accounting is the CA Final classes in Pune. It presents the biggest challenge to the most driven and aspirational accountants. With its challenging exams and comprehensive curriculum, CA Final classes in Pune equips applicants with the knowledge and skills necessary to excel in the business sector. Due to its widespread recognition, CA Final classes in Pune are the greatest alternative for those looking to further their professions and climb the corporate ladder. Due to its emphasis on pragmatism and real-world applications, the CA Final classes in Pune offer the perfect balance of theoretical understanding and practical expertise.
The CA Final classes in Pune is the final and most crucial part of the Chartered Accountancy Course. The course is in-depth and covers a wide range of topics, including taxation, company law, financial reporting, and auditing. The program's objective is to equip students with the skills and information necessary to be successful chartered accountants. Along with improving their understanding of the theories and practises of accounting and taxation, it also aids students in honing their analytical and problem-solving skills.
Numerous students are searching for the top CA Final Classes in Pune. Agrawal courses are your one-stop shop, which is good news. We enjoy a good reputation among students all over the world. As your go-to tutor for passing examinations, we also have a solid track record of success. You can relax and have confidence that our staff of knowledgeable tutors will assist you in achieving perfection.
Regardless of the approach you select, we guarantee you will receive an amazing education. All we ask is for a sincere effort in your academic endeavours. Your chances of passing the test will rise if you combine these two strategies. We are therefore the best CA Final classes to assist you in achieving your objectives.
Why to Choose CA Final Classes from Agrawal Classes?
A successful business like Agrawal Classes can only function efficiently after careful planning and successful strategy implementation. Prof. Ritesh Agrawal and Prof. Anagha Agrawal, the founders, are dedicated to advancing society, and this motivates their staff to provide excellent education and foster a vibrant learning atmosphere. For CA final classes in Pune, Agarwal lessons offer a group of enthusiastic tutors. 
Only effective planning and strategy can ensure the seamless operation of a successful business. The founders, Prof. Ritesh Agrawal and Prof. Anagha Agrawal, are committed to achieving their objectives, and this passion motivates their employees to provide the greatest instruction and foster a stimulating learning environment.
You've found the ideal place if you're looking for CA Final Classes in Pune. Despite having great pay, being a CA requires extensive study to pass the exam. You may receive the Best CA Final classes in Pune through our platform.
Agrawal classes provide CA Final classes in Pune with periodical evaluations, practice exams and revision sessions to analyse your development and pinpoint your areas for growth. You may evaluate your knowledge, increase your speed and accuracy, and spot any weak areas that need further work with the aid of these practice sessions.
Join Agrawal classes to begin CA Final classes with a regimen that will keep you on track with your studies. Regular class schedules, assignments, and deadlines in Agrawal classrooms keep you focused on learning and hold you responsible for your results, providing constant preparation for exams.
CA Final Eligibility Criteria
The CA Final eligibility requirements 2023 are officially prescribed by the Institute of Chartered Accountants of India (ICAI). Candidates who wish to submit an application form should confirm their eligibility prior to registering for the exam in order to prevent future inconsistencies. Candidates who have passed the CA Intermediate level may register for the CA Final test according to the requirements of the exam. Exams for the CA Final level will be given in May 2023 from May 2 to May 17.
Let us look at the CA Final eligibility criteria prescribed by ICAI in detail:
Time Duration and Registration

– As mentioned above in the table, candidates had to register on or before January 1, 2023 for the exam to be held in the May session. While for November/ December 2023 exams, the last date of registration is July 1, 2023.
Educational Qualification

– Candidate should have qualified the

CA Intermediate exam

or Professional Education Examination – II./PCE/IPCE/Intermediate(IPC) Examination along with

CA Foundation exam

Registration with ICAI BoS

– Candidates interested in pursuing the CA Final exam should register successfully with

ICAI BoS Knowledge Portal

.
ICAI CA Final Training and Articleship –
Complete four weeks of ICITSS before the commencement of practical training

Register for 3 years of practical training and complete it
The CA Final syllabus is divided into two groups. 
Group 1: 
Paper-1: Financial Reporting
Paper-2: Strategic Financial Management
Paper-3: Advanced Auditing and Professional Ethics
Paper-4: Corporate and Economic Laws
Group 2: 
Paper-5: Strategic Cost Management and Performance Evaluation
Paper-6A: Risk Management
Paper-6B: Financial Services and Capital Markets
Paper-6C: International Taxation
Paper-6D: Economic Laws
Paper-6E: Global Financial Reporting Standards
Paper-6F: Multidisciplinary Case Study
Paper-7: Direct Tax Laws and International Taxation
Paper-8: Indirect Tax Laws
The curriculum for CA Final 2023 has 100 marks for each paper. In India, you must receive a minimum of 40% in each topic and 50% overall to become a CA. At this point, failing is not an option, so to complete this course in one sitting, you must be well-prepared, disciplined, and solve as many mock exam papers, sample papers, and previous year papers as you can.
Planning is something you need to pass this subject. You can make a study plan when you check the CA Final new syllabus completely. After reading this article you will have the complete overview of the CA Final 2023 syllabus for May exams.
ICAI introduced some attendings in the CA Final exam pattern in the year 2022. Since then the same exam pattern has been followed. Last year, CA Final exam was conducted twice in July and December. Candidates should know about the exam pattern of CA Final 2023 to know about the examination mode, type and number of questions, total number of groups, marking scheme etc. ICAI conducts the CA Final exam in offline mode only. While filling out the CA Final exam form, candidates have to select their preferred exam centres where they want to appear in the exam. Candidates have to appear in the pen paper-based exam only in the allotted CA Final exam centres.Every year the CA Final exam is conducted two times. Once in May/June and then in November/December. The exam dates are notified by ICAI for each session separately. The May 2023 exams will be held from May 2 to May 17, 2023.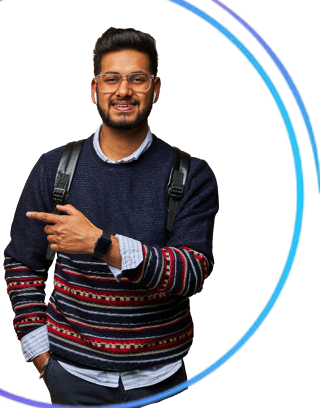 CA Final Passing Criteria 2023
To pass the CA Final exam, a candidate must meet the following criteria:
A candidate must secure a minimum of 40 marks in each individual subject of the CA Final exam.

A candidate must obtain a minimum of 50% of total marks in the aggregate of all the subjects of the CA Final exam.

If a candidate fails to secure the minimum passing marks in one or more subjects but gets a total of 50% or more marks in the aggregate of all the subjects of the CA Final exam, then the candidate can avail of the benefit of set-off. Under the set-off rule, the marks obtained by the candidate in one subject in which he/she failed to secure the minimum passing marks can be adjusted against the excess marks obtained by him/her in any other subject(s) in which he/she has scored more than the passing marks.

The Institute of Chartered Accountants of India (ICAI) declares the results of the CA Final exam as "Pass with Distinction" to candidates who secure a minimum of 70% of total marks in aggregate, and a minimum of 60% of marks in individual subjects.
Candidates who meet the above criteria will be considered as "passed" in the CA Final exam and will be eligible to register for the CA Final course.
Students Google Reviews
Best CA Final Coaching in India
The best class for CA,CS,CMA out there,currently I'm preparing for CSEET here and the faculty is very skilled,experienced,highly educated and friendly too. I highly recommend this class for someone who wants to become a professional.
Best CA,CS,CMA classes in Pune. Faculty is well educated.
I am studying in Agarwal classes for CSEET course. All the faculty is excellent and friendly. Best classes for commerce courses like CA, CS, CMA. My confidence and hope for becoming a CS has increased after joining Agarwal classes.
It's the best Acdmey for Commerc as well as for CA.. Cool place atmosphere. It's prefect CA Cs cma classes
Best coaching for CA aspirants.not just best in pune but also in india.
After taking admission in CA foundation in Agarwal classes I thought that I should also suggest my friends to take admission in Agarwal classes. Best class
amazing teachers!! i loved the environment here, I'm currently doing CA foundation with Agrawal classes.. personal attention given to all students, hw is regularly checked, topic wise n weekly tests... comfortable classroom. friendly office staff... books, charts are best content wise.. highly recommended!
Anushka Havnur
2023-05-05
Very attentive professors, even during online classes. Awesome experience to be a student of Agarwal classes.
Richa Coutinho
2023-05-05
Experience so far has been good. The faculty are always helpful and encouraging.
Ashwini Kemble
2023-05-05
I have been attending maths & account class was nice experience learn also score good marks The faculty really put good effort to understand basic concepts is really helped me I also suggested one of friend to join Agrawal classes after few days he shared his experience is was good his all basics were clear by faculty in proper understandable way..
Our Key Features

Frequently Asks Question's