CA, CS & CMA CLASSES IN PUNE
A successful organization runs effectively only after a well-executed planning and strategy. The founders, Prof. Ritesh Agrawal & Prof. Anagha Agrawal are highly motivated towards progressive results by which their team is energized to teach with full potential and make the learning environment enthusiastic.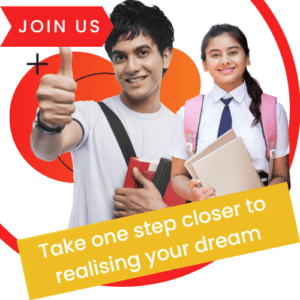 Get ready to kickstart your career with our experts. Empower yourself with knowledge and skills from our upcoming batches!
We believe in educating with the aim to provide conceptual clarity which helps students to ace the exams. Take the first step towards your dream career
We offer high-quality coaching, opportunities to participate in a lecture, state-of-the-art classes and video study options in case you miss a lecture.
Our Students

us
We fosters a sense of achievement and teaches the students to enjoy the work by offering various opportunities for collaboration and self-determination.


All subjects under one roof helps to save immense time. I utilized that time for preparing the exam at the end. Friendly atmosphere, easily accessible by bus. I pray many more students should get enlighten and motivate in your education endeavor.
CA Coaching in Camp Pune


Loved the ambiance of Agrawal Class, The faculties are very interactive and friendly. I am glad to be part of this family. I am satisfied and suggest taking demo classes to evaluate and join the classes. GREAT ATMOSPHERE FOR STUDY.
CPT Classes in Camp Pune

Agrawal Class is the best institute for CA CPT AND CS foundation. Result oriented classes. Very cooperative and experienced faculties. I have Pass CA CPT and Now I am Student of CA Inter Excellent Regular Test Doubt session and Revision Classes. Best institute for CA and CS Course.


Best class for CA. Each student gets full attention of the professors. Here I learn How to solve problems practically. The professors are highly intellectual and solve our problems immediately in simpler manner.
Best classes for CPT in pune


Dear Sir, I just wish to thank you for your wonderful teaching. It's just because of your guidance I secured rank. One more thing i would like to share is that, I loved solving costing questions. I never took it as a boring subject.
Best CPT classes in Camp Pune

Time Bound and Conceptual clarity is the biggest plus point of Agrawal class. Exhaustive study material taught by experienced professors helped me achieve my goal. Thank you Agrawal class!!!
CA CPT Classes in Camp Pune

Teaching provided at Agrawal classes was efficient and fruitful. Faculty guided me very well. It's a one stop solution for all our needs for CMA course. I feel obliged to express my gratitude towards Agrawal classes.

My all ambiguity got cleared when I joined Agrawal classes. Each member of faculty is very passionate about teaching. For strong understanding and in depth knowledge I advice u all to join Agrawal classes.
Agrawal institute in pune


I am very much satisfied with Agrawal classes. The faculties have been inspiration for me. I believed in my faculties and went by their words. They were motivating throughout. Its only because them I am in such position now..
CA foundation classes

Your One Stop Destination For Success
We understand that every student has different needs and capabilities, which is why we create such a wonderful and unique curriculum that is the best fit for every student.